Costs for hiring an acoustic duo
One of the more difficult things to find out when hiring musicians is how much everything will ultimately cost. Clients can spend hours trawling through websites in search of a basic cost and come up with no firm figures. A lot of websites don't display a final price for hiring an acoustic duo or band and in truth, there is a valid reason for doing so. We want to break down why that is and give you a run down of a few things that can affect the overall price for hiring an acoustic duo.

Here, I'm going to create a fictional but realistic event that we will price up so you can see the process from start to finish. The event is a wedding and the details are something of a very typical nature of which we receive regularly. Let's begin!

Our bride, Katie, is getting married next year. Congratulations, Katie!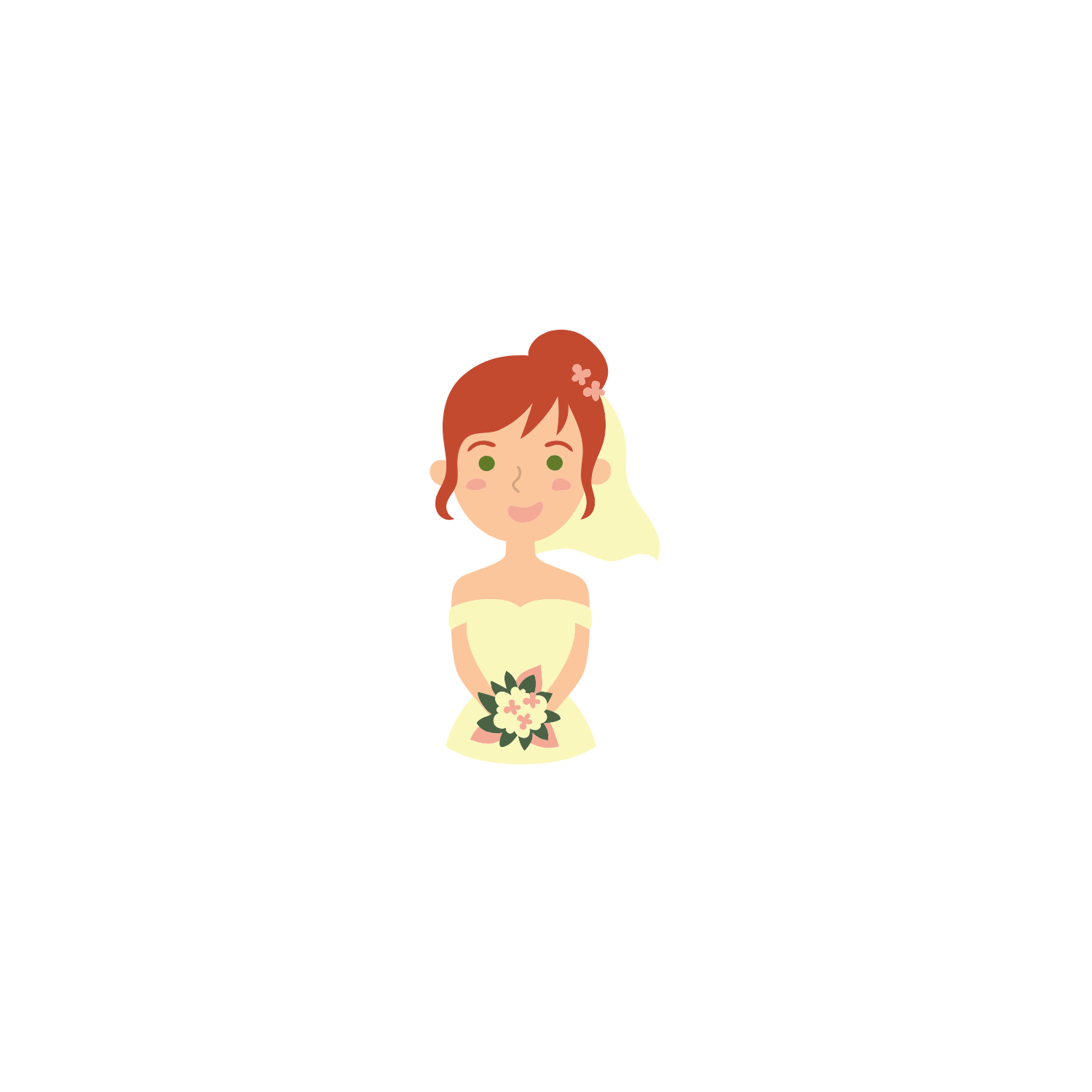 Like a lot of other brides, she will be getting married in the summer, taking advantage of things like the amazing weather, the knowledge that she and her guests can be outside if the need arises, and the lovely photo opportunities that come with the beautiful setting summer sun among many other reasons. The date she has decided on is a Saturday in July. Katie would like to hire our acoustic duo for her wedding ceremony and possibly for the drinks reception. She isn't sure at this stage because she is wary of the budget she is trying hard to stick to; she also hasn't hired musicians before so is unsure of what to expect.

We speak with Katie and go through exactly what she would like. We also tell her some of the usual things we offer clients in this exact type of situation.

We tell Katie about the following 3 packages and explain a bit about them. They are;

Wedding ceremony

Drinks reception

Wedding ceremony + drinks reception

Before we can give prices for each of these to Katie, we need to run through a few details so that we can provide a more comprehensive quote.

Location - this may be the single most important factor. We are lucky enough to have clients contact us from all over the U.K and we are more than willing to travel almost anywhere! We are primarily based in the South-East of England, however, you can probably imagine that if Katie is planning to get married a few miles down the road from us as opposed to say, Devon, she won't have to worry about monumentous travel costs.

We tend not to charge clients anything for travel if it is approximately within a 15 mile radius from our starting point. Anything over this will incur travel charges for each member of the duo, this is usually calculated with consideration for fuel costs and time spent travelling. It is usually a nominal cost and does not amount to too much.

For our example, we can say that Katie is getting married in Hertfordshire and as a result is within the radius for one of our musicians but not quite for the other, so we'll put £20 as a travel cost to cover the other performer.

Members - Katie has seen some of the videos from our acoustic duo and is definitely set on hiring them. We also offer solo acoustic singers as well as the option for a trio featuring a singer, acoustic guitar, and a Cajon or a saxophone player. Each player receives a fee. The industry standard for a professional musician starts from approximately £200-£300 for an average 2 x 1 hour performance. This figure isn't set in stone across the industry. There are, of course, a wide range of musicians who will value their work in different ways - it is possible to find cheaper and more expensive acoustic duos for hire. Having worked in the industry for several years, we can say that this is generally considered to be a fair price. However as you read on, you'll see how various other factors can influence this figure pushing it higher or lower.

Before we come to what exactly what this figure will be, let's see how the details of Katie's wedding progresses and how it changes this number.

Duration and time of day - As you already know, Saturday is a busy day for musicians. It's certainly the most popular day for people to get married on that's for sure. A lot of professional musicians will aim to work as much as possible on the weekend - unfortunately, there is not a huge demand for wedding musicians on a Monday! As a result, we try to fit in at least 2 separate performances for the day. This maximises our working hours and means we get to do more gigs - yay!

Having an event in the middle of the day (3-6pm), whilst not a problem to do, can mean that the number of performances available to the musicians is limited to 1 as they wouldn't have time to leave on time from an earlier performance and likewise wouldn't be able to arrive on time to an evening performance. As a result, we will most likely charge our standard fees for a Saturday. An event that runs earlier in the day like a wedding ceremony is great for the client as it means generally they will avoid premium prices. As an example, afternoon prices could range from £200-£250 per member, whereas evening performances could range from £250-£300 per member.

Day of the week - Demand is high during the weekend so that is when you will expect to see standard fees in place. If you are planning to hold an event on a weekday, you will often find discounted rates to reflect this more quiet part of the week.

As it turns out, Katie's ceremony is at 12:30pm and if she does decide to have music for the drinks reception, this would be at around 2pm finishing the latest at 4pm. This is good news as it means that our acoustic duo can offer her the best rates for that particular day. As it fits in so nicely with the schedule for the rest of the day, they can probably fit in an evening performance as well.

Season - As we have alluded to before, the "when" factor always influences the charges you will face. Put very simply, Summer is a busy time for musicians so increased demand usually means higher prices. That also means that if your event is out of season, say at the beginning of the year, you will often find yourself being able to find discounted rates. Another busy time is towards the end of the year during November and December when there tends to be more demand for parties and corporate events. There is also New Year's eve where most musicians will (at least) double their regular fee to see through the parties into the new year.

Extras - this section covers the optional extras or sometimes the unforeseen costs that arise in some events. These can be and are not limited to;

Parking expenses. Sometimes a particular location will have severe restrictions when it comes to parking especially if you have to stay for a large portion of the day. In central London, in some areas, it can cost up to £40 to park your car for a few hours! Although that is an extreme example, it is something worth considering. We can usually find something that works a lot cheaper. It depends again mostly on location and the time of day and duration of the event.

Congestion charge. Not much else to add really. If we have to drive in to central London during the day, we will add this expense to the final fee.

Early arrivals and late finishes. Occasionally it may be necessary for the acoustic duo to arrive well in advance of a given performance. We usually arrive around one hour in advance to give ourselves plenty of time to set up. For various reasons, some clients may need musicians to set up in an earlier part of the day as to not interrupt proceedings that may be happening in the same room. Take an example of an awards evening, the client needs the duo or band set up on stage with all the equipment ready and sound checked. Guests will be having dinner with a host leading each section of the evening. Once they have finished, the live music will start. There can be no delay in this happening so the early arrival is a necessity in this case. We are very happy to cater for this special situation and to compensate for this an extra fee will be added to the final cost adding to around £20 per hour, per musician.

Overnight stays/abroad. If a musician has to travel particularly far, there may be need to supply accommodation for the night. The need for accommodation can vary. If an event finishes very late and the musician still has a 3 hour drive ahead of them, it might be better to arrange for somewhere to stay. Equally, if the event booked is abroad, all travel, shuttle, and expenses should be budgeted for. As this completely depends on where the gig is, it will have to be discussed with the musician(s) in advance.

Admin. As part of our service, we answer lots of emails and receive many phone calls helping new and existing clients as well as keeping in touch and updating details about upcoming performances. It is often the unseen part of a professional musician's job but running a business requires the aspect of admin to be performed everyday. As part of our responsibility to you, we also ensure our acts are up to date with Public Liability Insurance (PLI) as well as PAT tests to ensure the safety you, our musicians and equipment at your event.

There is sometimes a small charge to reflect this work that is put into helping put together an event.

As Katie's wedding is in beautiful Hertfordshire in a spacious and rural location with no restrictions or charges, there are no parking or driving restriction charges to add! We will only put a £30 admin charge on the overall fee to reflect the administrative portion of the work which covers the first phone call all the way to the Katie's big day.

Earlier, we mentioned that there were 3 packages that we offered to Katie for her wedding. Let's run through the pricing for her now that we have a fuller picture of the whole event and what she wants. These quotes will be fully inclusive of any cost which has arisen from the details we have spoken about.


Katie's quote for her wedding day

Wedding ceremony - in this package we offer songs for the ceremony part of the day. This usually includes a song for the bride's entrance, one for the signing of the register, and then another for the recessional where the newly wed couple leave the venue. We also are happy to offer an additional song at any point during this time if you have something special planned. All of these songs can be personal to the client and can be requested and agreed upon before the big day - £450

Drinks reception - here the acoustic duo can offer to play for the couple and their guests during the drinks reception. This usually lasts for around 2 x 45 minutes. Our acoustic duo uses their own set list to create just the right environment. Clients are very welcome to add in a couple of their own requests too at no extra charge - £550

Wedding ceremony + drinks reception - this package is a combination of everything that you get above. However, when booking this, rather than simply adding the two previous packages together, we offer a discounted bundle - £650

Throughout the year, we sometimes hold sales and promotions where you can receive a discount by booking early. We advertise these through social media in the quieter parts of the year.

Naturally, a wedding isn't the only type of event that we do. We also do plenty of corporate and commercial events, parties and anniversaries. We play at hotels and some lovely bars and restaurants as well sometimes. We do surprise performances for spouses and all kinds of different celebrations that require something special. A lot of the same principles will apply to all of these kinds of bookings but for the sake of variety and to complete this big subject, I will mention one other - residencies.

Occasionally some companies or commercial enterprises are interested in booking our lovely acts for multiple dates. Even though the same rules and guidelines regarding cost still apply, a guaranteed and regular performance each month or week is always welcome for us. These opportunities can qualify for a residency rate which will be pre arranged with the client and fixed. Not only does it provide us with regular work but it gives an opportunity for potential clients to see us too. A weekly residency charge for a duo can start from around £350 per performance - this figure will assume that the journey time is minimal with usually a meal and refreshments included.

So after all this, the only thing you need to ask yourself is - is this duo/band worth what they are asking me to pay? As a professional giving as unbiased advice as I can; make sure whoever you are hiring has some experience behind them. The talent should always be a given whenever you are considering hiring someone. The experience is what makes the difference between an acoustic duo that knows; how to manage themselves at your event, the questions to ask you to ensure everything will run smoothly, and how to deal with unexpected changes at a gig amongst a host of other things.

Feel free to look through our testimonials, our social media and blogs. We know we can deliver on any gig, all we aim to do is to build a bridge of trust between you, our client, and us, to make your decision easy and stress free when it comes to hiring.

We've tried to be as transparent as possible by writing this and as we've mentioned, some of these methods won't apply with every single acoustic duo. As always, if you have any comments or wish to know more, just let us know - we are always happy to help.