Top 20 sexiest wedding songs
As we gear up for another summer full of amazing weddings to play, the all important question dawns on every couple after the mayhem of the caterers, florists, wedding planners starts to subside - what kind of music do we want at our wedding? A lot of us are familiar with some of the more common choices, Ed Sheeran's Thinking out loud, Ellie Goulding's How long will I love or John Legend's All of me, amongst others. Whilst these are great songs, sometimes couples are looking for something a little different. We thought we would explore the sexier side of song choices. What list of songs could we come up with that would strike the balance of sexy but at the same time, appropriate for your wedding day. So without further delay, here is our list of the top 20 sexiest songs for your wedding.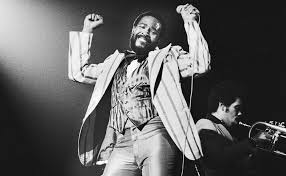 This has to be one of the most iconic sexy songs of all time. One of Marvin Gaye's most popular songs, it evokes a sweet sentiment with that raunchy undertone that makes it an easy choice for this list.

Sexiest song lyric - "I know and you know what I've been dreaming of, don't you baby?"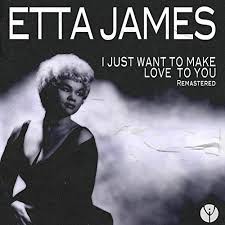 Opening with that unmistakable horn riff, Etta James' version of this classic is for us, the best one. Her perfect, growling vocals give the listener an instant understanding of a woman who knows what she wants!

Sexiest song lyric - "There is nothing for you to do but keep me making love to you"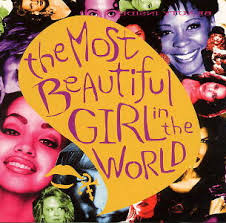 I think almost anything Prince writes has that touch of sexiness about it. Not only is it musically genius in so many ways but the mood and energy of this song have sexy, romantic, and beautiful all wrapped up in one delicious bundle

Sexiest song lyric - "It's plain to see you're the reason that God made a girl" I mean come on!


A true classic artist here who oozes sex appeal with no problem. His seminal album Back to front is a bed of red hot poetry and amazing music. This track is a beautiful blend of sensual bass lines and titillating grooves.

Sexiest song lyric - "Hey, little girl you know my heart's desires. Come on and give it to me baby, I can't deny ya"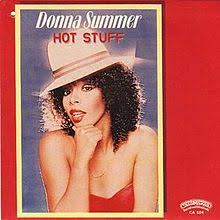 The name says it all. This song is one of the more upbeat numbers on our list. With that infectious disco beat, it's hard not to get your hips moving to this one. Great for a boogie on the dance floor.

Sexiest song lyric - "Wanna share my love with a warm blooded lover, wanna bring a wild man back home"


If you were a 90s kid, then you'll remember this banger from Boys II Men. Back when Top of the pops was going strong, you would have seen this song at the number one spot for 14 weeks!

Sexiest song lyric - "Throw your clothes on the floor, I'm gonna take my clothes off too"


If this list were top sexiest videos, it would be featuring pretty high in that one too! For anyone who has seen it, Chris Isaak rolls around with supermodel Helena Christensen on a beach for a few minutes - check it out!

Sexiest song lyric - "It's strange what desire will make foolish people do"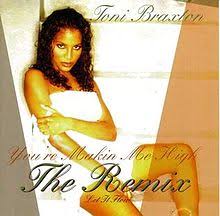 Yet again we find ourselves in the middle of the 90s with this ultra sexy song. This song is so hot, you could pick any line and there would be no ambiguity as to what it's about. Thank you Toni Braxton!

Sexiest song lyric - "And its the thought of you, cant help but touch myself. Thats why i want you so bad"


We said we would be striking some balance in this list and here we have the perfect example. Al Green, master of sensual, smooth melodies strikes again with this sexy but still PG rated tune. Simply gorgeous.

Sexiest song lyric - "All I want to do (all I want to do) I don't want you to change your mind"


With an instantly recognisable intro, this tune has all the hallmarks of that sexy song the DJ throws on towards the end of the night. With lyrics almost too sexy to include in this list, this is an easy choice.

Sexiest song lyric - "My saddle's waiting, come and jump on it"



For all you keeping it old school, this sultry classic is a great number for any part of the night. Nina Simone beautifully blends those jazzy and bluesy melodies to keep us entertained since the mid 60s when this was originally recorded.

Sexiest song lyric - "I put a spell on you, cause you're mine"



We love a good country song. The genre is made for some good storytelling and if you're the girl this song is about then it does a good job of making you feel, warm, special, sexy and wanted all at the same time. Thomas Rhett is on this list representing the modern country folk with this hit.

Sexiest song lyric - "Oh but that black dress makes it hard to breathe"



This stripped back jazz infused classic is our oldest song on the list. We strongly encourage you to really listen to those lyrics, so beautiful and clever. If you're a fan of a bit of a left field choice for your wedding, this one might be for you.

Sexiest song lyric - "Thou givest fever when we kisseth, fever with my flaming youth"



This amazing ballad is a very strong contender for a first dance. If you're a fan of power ballads but with a spicy hint of sensuous lyrical genius this one might be for you. You count on those talented writers in Nashville to pull it out of the bag.

Sexiest song lyric - "Let's make love all night long until all our strength is gone"

A sexy song list wouldn't be complete without an infectious modern Latin groove. This is genuinely a great song that would be right at home on another list of "Cool songs you should listen to". Looking for a sexy wedding song? Look no further.

Sexiest song lyric - "We danced for hours in the sand, Tequila sunrise, her body fit right in my hands"

This man sure knows how to write a song. Lots of emotion, lots of feeling. This song burns with a intensity that Peter Gabriel does effortlessly. Are you looking for a bit of 80s nostalgia to share with the one you love? Fire up the synthesiser and pass me the khaki slacks.

Sexiest song lyric - "In your eyes I see the light and the heat, In your eyes, oh, I want to be that complete"



This song features in Top Gun and for that reason alone, it's in the list. Seriously though, If you've ever heard the song, you'll know how awesome it is. Great imagery and lyrics. This is right at home with a couple that mean the world to each other.

Sexiest song lyric - "On this endless ocean, finally lovers know no shame"



You thought we forgot, didn't you? With a voice like that, Mr. White always had a spot on this list. This is such a great song to get everyone on the dance floor. As we promised, a little something for everyone.

Sexiest song lyric - "We've shared love and made love. It doesn't seem to me like it's enough"


For those of you that are into your contemporary RnB and neo soul flavours, one artist stands tall and proud as king in this genre - D'Angelo. Musical genius and songs that are guaranteed to get you a little hot under the collar, this is seduction in a song.

Sexiest song lyric - "But I know I love you and you love me. There's no other lover for you or me"
You're pretty much guaranteed to get this song played at your wedding, and for good reason too. It has a catchy hook right from the start to draw you in. Luther's voice is so soft on the ear whispering sweet nothings. It's almost a touchstone of 80s musical brilliance, dance floor filler, and you know everyone will be singing along to this one!

Sexiest song lyric - "You must have known that I had feelings deep enough to swim in"

These are obviously not the only type of songs that you can have for a wedding. I recommend you check out the awesome covers that we put right here on our site. We like to have a mixed bag so there's something for everyone. We offer an acoustic duo and acoustic trio for a whole variety of events. We specialise in weddings, parties, corporate events and everything in between. You can check out our singers here. If you're interested in making a booking or have a question about acoustic entertainment for an event you are planning, please do get in touch - we would be happy to help you!

You can find our awesome playlist on Spotify and also on YouTube